In the world of sex toys, newcomers often find themselves contemplating the choice between a dildo and a vibrator. With an abundance of options available online, it's natural to feel overwhelmed and uncertain about which path to pursue. The realm of sexual pleasure can be both exciting and daunting, especially when faced with various shapes, powers, features, and designs that can appear rather intimidating. However, fear not! Although some people may use the terms interchangeably, there are indeed distinct differences between dildos and vibrators. So, when embarking on the journey of selecting the perfect sex toy to fulfill your desires, it's crucial to understand the unique benefits each offers. To help you make an informed decision, let's delve into a detailed comparison.
The Distinction: Dildo vs. Vibrator
At its core, the most significant difference between a dildo and a vibrator lies in the presence of a motor. A dildo, unlike a vibrator, does not have an internal motor for additional sexual stimulation. Dildos typically lack moving parts, while vibrators offer a range of options for stimulation, either internally or externally.
Pros of Dildos: A Timeless Pleasure Companion
Dildos belong to a diverse category of sex toys designed for penetration, be it vaginal or anal. While they are commonly phallic-shaped, there are dildos available in various unconventional forms, from fists to tentacles. One notable advantage of dildos is their longevity. Unlike vibrators, which rely on batteries or charging, dildos can provide pleasure as long as you desire, making them a reliable companion for extended play sessions. To ensure hygiene, regular cleaning is essential, but dildos have no internal mechanisms to worry about. Furthermore, dildos are crafted from a wide range of materials, including plastic, silicone, and glass, offering flexibility and rigidity to cater to individual preferences. Cleaning dildos is typically easier compared to vibrators due to their simpler design, making them a preferable choice for individuals prone to infections.
Pros of Vibrators: Versatile Bliss Providers
Vibrators, akin to dildos in external appearance, contain an internal motor that provides vibrating or pulsating sensations for enhanced stimulation. With an extensive variety of shapes and sizes available, vibrators offer versatile options for different types of pleasure. Some are designed for internal use, while others focus on clitoral stimulation. The ever-popular rabbit vibrator is a prime example, as it can be used in both areas simultaneously. Vibrators often steal the spotlight due to their wide array of sizes, shapes, styles, and functions. They are particularly beneficial for individuals with mobility issues, as they can be positioned strategically to do the work effortlessly. Additionally, many vibrators offer multiple modes, allowing users to explore various intensities and patterns, ensuring an exciting and varied experience. Remote-controlled and app-controlled vibrators also enable partners to participate in pleasurable activities, even from a distance.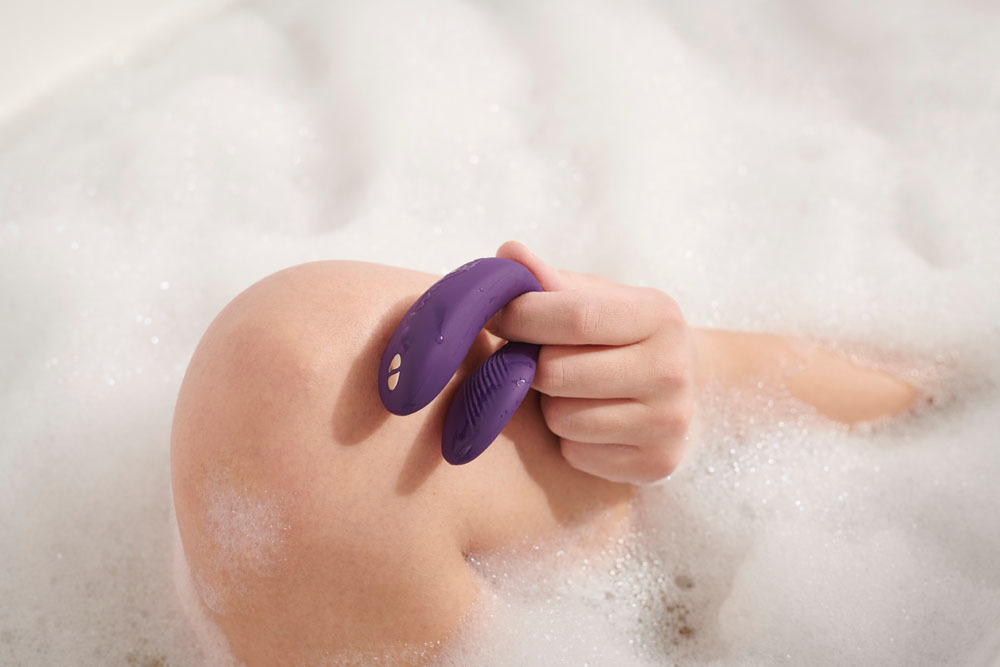 Choosing What's Right for You: A Personal Pleasure Quest
When deciding between a dildo and a vibrator, there is no definitive answer as to which sex toy reigns supreme. The choice ultimately depends on what feels best for your body and brings you the most pleasure. Some individuals may find vibrator pulsations too intense and prefer the more straightforward stimulation provided by a dildo. Others may require a combination of internal and clitoral stimulation to reach orgasm. Consider your own preferences—whether you prioritize penetration or clitoral pleasure—to guide your decision. While it is possible to use a dildo for clitoral stimulation, it may require more effort compared to using a vibrator directly.
In conclusion, both dildos and vibrators offer unique and fulfilling experiences, and neither choice is inherently superior. If one type does not resonate with your desires, don't be discouraged. The world of sex toys provides an abundance of options, allowing you to explore and find the perfect fit. Remember, bigger doesn't always mean better, and simplicity can often lead to the most enjoyable encounters in the bedroom.
Frequently Asked Questions: Unveiling the Mysteries
Are sex toys safe to use?
Yes, when used correctly and hygienically, sex toys are safe to use. It's essential to clean them before and after each use and follow the manufacturer's instructions for maintenance. Using water-based lubricants with toys made of silicone or other compatible materials can also enhance safety and pleasure.
Can I use a dildo or vibrator if I'm a beginner?
Absolutely! Dildos and vibrators come in various sizes, including beginner-friendly options. Start with smaller sizes and gradually experiment to find what works best for you. It's important to listen to your body and go at your own pace.
How do I clean and maintain my sex toys?
Proper cleaning and maintenance are crucial for the longevity and safety of your sex toys. Follow the manufacturer's instructions, which usually involve using warm water and mild soap or a designated sex toy cleaner. Pay attention to the specific cleaning recommendations based on the toy's material. Store your toys in a clean and dry place, away from direct sunlight.
Can I use sex toys with a partner?
Absolutely! Sex toys can add excitement and variety to partnered sexual activities. Discuss your interests and desires with your partner, and explore the vast range of couple-friendly toys available. Vibrators with remote controls or app connectivity can be particularly enjoyable for shared pleasure, even when apart.
What if I feel embarrassed about using sex toys?
It's natural to feel a bit self-conscious at first, but remember that exploring your sexuality and pleasure is a personal journey. Many people find using sex toys to be empowering and a valuable part of self-care. Take your time, educate yourself about different options, and embrace the idea that pleasure is a natural and essential aspect of life.