Are you considering getting a masturbator or already have one? Maybe you're curious about using one on your partner? No matter the reason, I'm here to provide you with essential information on how to use a masturbator effectively. In this guide, we'll explore the basics of male masturbators, provide practical tips to enhance your experience, and discuss the importance of proper cleaning and maintenance.
What is a Masturbator?
Masturbators, also known as male strokers, masturbation sleeves, or pocket pussies, are devices designed to enhance stimulation and pleasure during solo sessions or with a partner. These versatile toys come in various shapes and sizes, ranging from compact and travel-friendly double-ended fleshlights to larger, more realistic masturbators.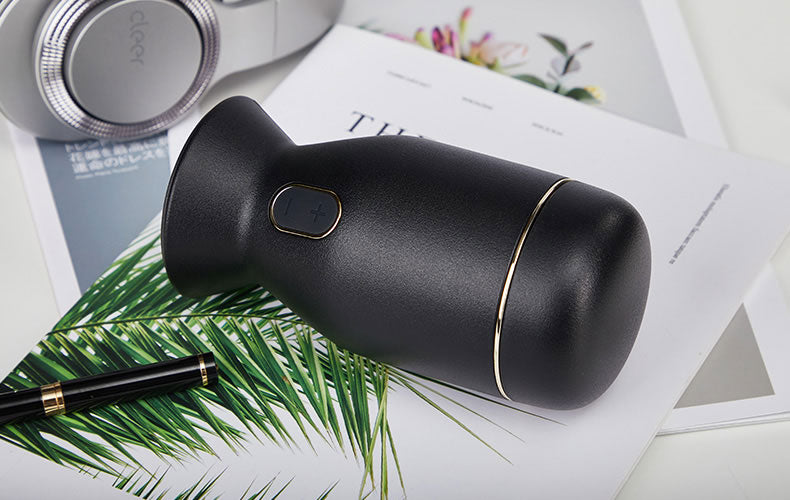 Why Use a Masturbator?
Beyond self-pleasure, masturbators offer opportunities for self-discovery, improved sexual experiences, and the exploration of penetrative sensations. They allow you to explore different tempos, rhythms, angles, levels of tightness, and textures that may not be achievable with manual stimulation alone. Moreover, masturbators can be enjoyed both individually and with a partner, adding excitement and versatility to your intimate moments.
Key Points:
Masturbators are designed to elevate self-pleasure experiences and improve sexual exploration.
They allow you to practice different sensations and discover your preferences.
Masturbators can be used for solo sessions or as a fun addition to partner play.
How to Use a Masturbator: Step-by-Step Guide
Using a masturbator is straightforward and intuitive. Here's a step-by-step guide to help you get started:
1. Preparation: Lube, Lube, Lube!
Before using the masturbator, apply a generous amount of water-based lube to both your penis and the inside of the toy. This ensures smooth and pleasurable stimulation. Reapply lube as needed during your session.
2. Arousal and Insertion
Ensure you are sexually aroused and erect before inserting your penis into the masturbator. Take it slow, especially if it's your first time with a particular toy. The soft and pliable material should provide a comfortable and snug fit.
3. Movement: Find Your Rhythm!
Move the masturbator up and down the shaft of your penis, adjusting the speed and pressure to your liking. Explore the texture and tightness provided by the toy. Experiment with any special features it may have, such as vibrations or adjustable suction valves.
4. Explore & Enjoy!
Take your time to enjoy the unique sensations your masturbator provides. Feel free to explore different insertion angles, positions, and even combine it with other sex toys for a heightened experience.
Additional Tips for Enhanced Pleasure:
Experiment with different movements, speeds, and intensity levels to find what feels best for you.
Combine your masturbator with other toys, such as vibrating cock rings or prostate massagers, for added stimulation.
Incorporate the toy into foreplay or indulge in the fantasy of a threesome.
Try out different positions to discover new levels of comfort and pleasure.
Cleaning and Maintenance: Keeping Your Masturbator in Top Shape
To ensure the longevity and hygiene of your masturbator, proper cleaning and maintenance are essential. Here are some key tips:
1. Cleaning: After each use, clean your masturbator with warm water and a mild soap or sex toy cleaner. Some sleeves can be removed from their casing for thorough cleaning. Turn them inside out to clean all surfaces.
2. Drying: Thoroughly dry your masturbator after cleaning to prevent mold or bacteria growth. Allow it to air dry by placing it upside down or using a drying rack, if provided.
3. Apply Renewing Powder: Some masturbator materials, such as TPE, may become tacky after washing. Use a fleshlight renewing powder or corn starch to restore the smoothness of the surface.
4. Storage: Store your masturbator in a clean, dry place. Keep each toy individually, ideally in a fabric bag or its original packaging, to avoid contact with other toys.
5. Regular Cleaning: Even if you don't use your masturbator regularly, it's recommended to clean it every few weeks to keep it fresh and ready for action.
Conclusion: Pleasure and Exploration Await!
With a multitude of options available, male masturbators offer a universe of pleasure possibilities for individuals seeking self-discovery and enhanced sexual experiences. By following these guidelines and providing proper care, your masturbator will continue to bring you pleasure in the long run. So, dive in, explore, and enjoy the stimulating sensations that these toys have to offer!