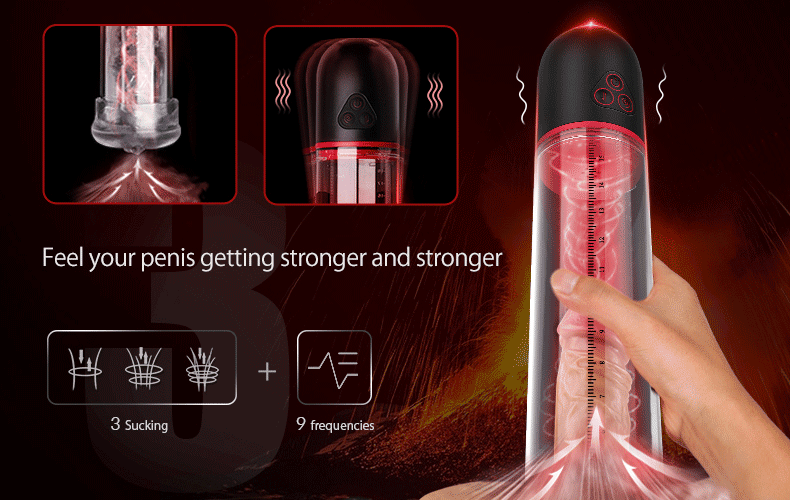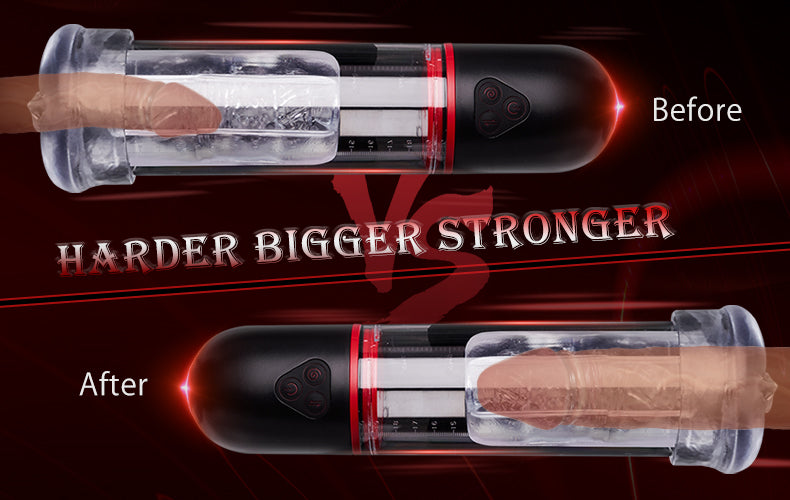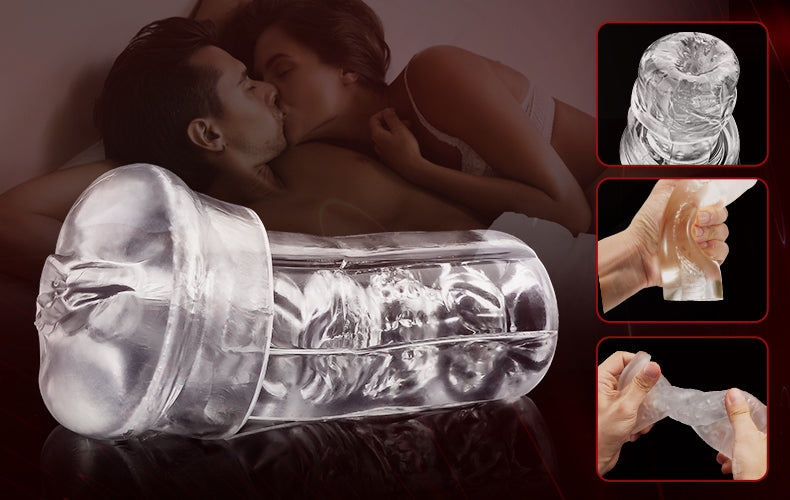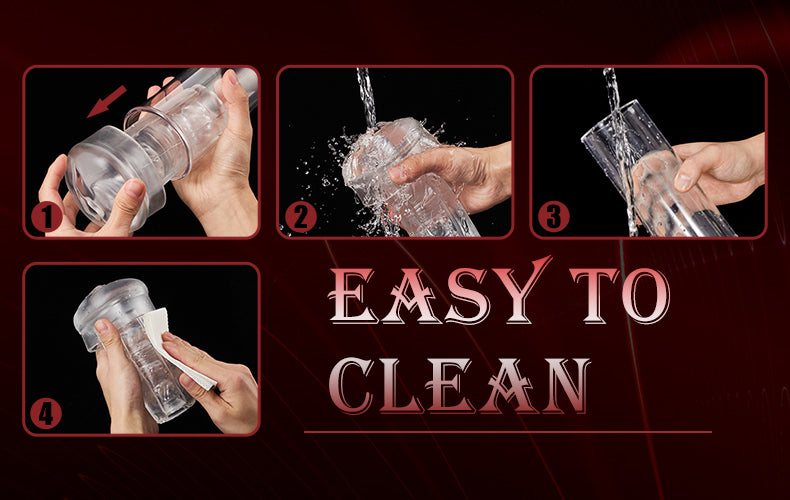 Features:
Sleeve shaped into 6 connected chambers with varying textures, creates an incredible penis-scratching and wrapping sense.
Transparent cylinder with scales on one side, visualize the improvement process of penile erection.
A total of 9-pattern sucking + 9-frequency vibration to choose from.
Dual functional, offers unparalleled sexual enjoyment and surprising physiological promotion.
Made of body-safe silicone, non-toxic, soft, and won't do harm to your skin.
Description:
Carefully designed, there are two buttons in charge of sucking. The threaded button is for 3-frequency sucking, from strong, normal to weak. Click this button and it will follow a certain intensity to continuously suck your dick until it is clicked again to pause. And the button with the arrow symbol is responsible for controlling 9 patterns of cyclic sucking. You are free to find the most exciting mode that pleases you the best without worrying about the discomfort caused by excessive sucking. Moreover, the clear silicone sleeve which is shaped into 6 connected hollow balls will bring you an incredible sense of wrapping and scratching. And you can clearly observe how majestic your penis becomes through the transparent cylinder and the measurements on one side of it throughout the whole process! And it's easy for disassembling to clean, but please note that the black motorized part is not waterproof.
Specification:
Size: 12.4 x 3.46"
Insertable length: 8.27"
Material: silicone+ABS

Package included:
1 x masturbation cup
1 x charging cable
1 x manual
Customer Reviews
Works as represented.
I am in my early 70's with ED and it has helped with my erections tremendously.
05/17/2022
C

United States
Not a review but a question
Don't suppose this works if you have ED?
05/13/2022
Tony

United States
Perfect!
Fantastic product with great quality! Suction power is amazing! Worked wonders on my man! Great addition to our sex life!
05/12/2022
Rogelio

United States
NICE
I have tried a lot of penis pump options because I am very self conscious of it and nothing has seemed to work in the past.After using this a few times I am throughly impressed,the suction power was a lot better than expected.I experienced thickness that I have not ever had before.
05/12/2022
Cruise

United States
satisfied
Works well.The trigger is well made.It pumps up pretty fast and keeps a suction,with or without the rubber ring,but it should come with it.
内容3
内容4