Features

:
Outfit with 7-pattern telescoping & rotation, it guarantees sheer sexual ecstasy.

Fleshy entry leads to a snug tunnel with dense soft humps, offers your hard over-the-top sensation.

With an earphone, the built-in voice can be your personal pleasure booster.

Have an effortless solo play with its sturdy suction cup anywhere and anytime.

Detachable inner liner for throughout cleansing.

Descriptions:

Are your eyes glued to this cool masturbation cup? Its button sparkles with a brilliant blue light that shows its premium quality to you. But the masturbation cup doesn't just look good -- its powerful function equals the stylish exterior. 7-pattern telescoping & 7-speed rotation work together to stimulate your penis at every sensitive point in every direction. Equipped with a more powerful motor, you no longer have to worry about engine jams during use. Come to experience the sheer joy of stepping into sex heaven! The soft love tunnel with dense humps constantly rubbing against your sensitive parts, guarantees a unique sense of comfort. Your libido keeps waking up! Moreover, the sturdy suction cup allows you to unlock more scenarios to get effortless fun. With the built-in beautiful moan, spicy your solo play to a new height!
Specification:
Package included:

1 x masturbation cup
1 x suction cup
1 x USB cable
1 x manual


What is the usb used for this product and can it be replaced when lost

Hello, the product uses a common round plug charger, if lost we have no way to replace the charger alone.

What is the waterproof rating,Can I use it in the bath?

This product is IPX4 waterproof and only protects from splashing water, no matter the direction.
Customer Reviews
01/09/2023
That G.

United States
HOLLLY SH!T!!!
Most intense orgasn I've had in a long time, and I've been going solo for a long time! Laziest orgasm I've EVER had, stuck it to a metal door, turned it and a video on: really enjoyed the setting where it alternates the rotation... VERY NIIICE!
01/05/2023
Kenneth M.

United States
Love it
Love it - this item should be part of every man's toy repertoire!
01/04/2023
Mullins

United States
Amazing
It would be nice to have a larger sleeve but this thing definitely doesn't disappoint and worth the money!
11/20/2022
Timothy L.

United States
RECOMMEND!!
This is without a doubt the best vibrator I've ever owned. Its liner is of excellent texture and the particles are very full, which can fully stimulate my penis. I finally found a masturbation cup that can stimulate my penis. I am very happy, and it is equipped with a suction cup, which is very easy to use. It's convenient and feels great. It's as close to the real thing as it gets.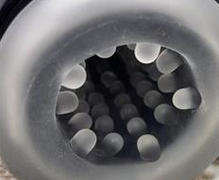 11/09/2022
Philly

United States
Powerful thrusting
Works great and is very reliable. Very easy to take apart for cleaning. Very easy to use, powerful thrust and rotation with many different modes!
内容3
内容4