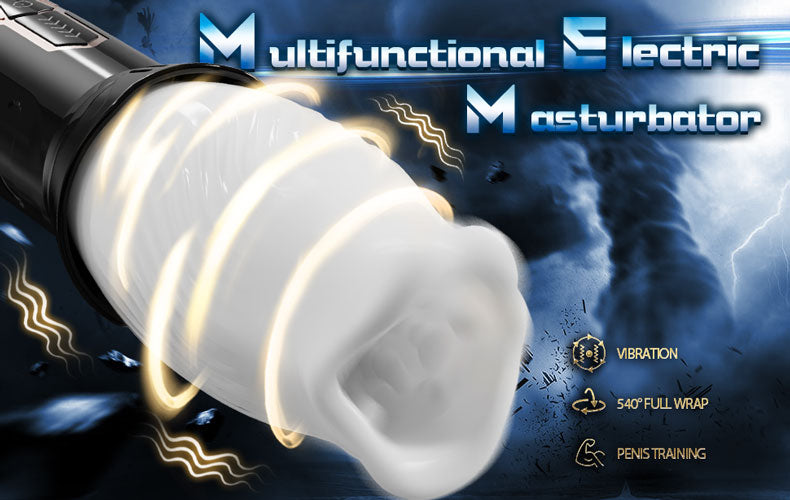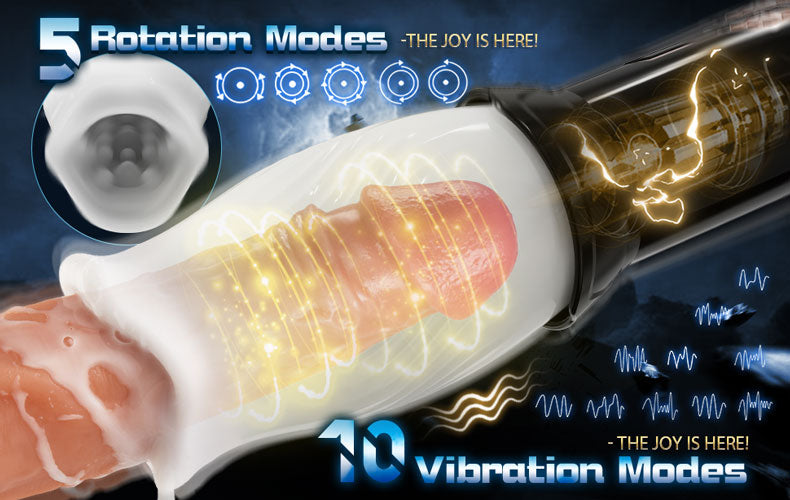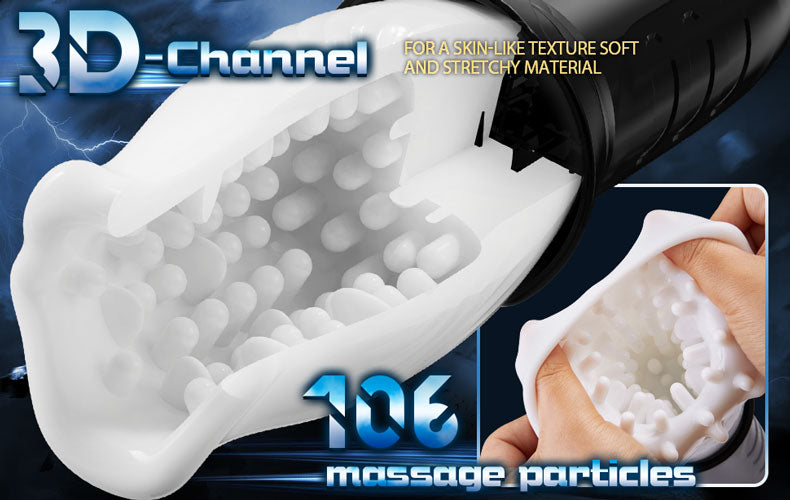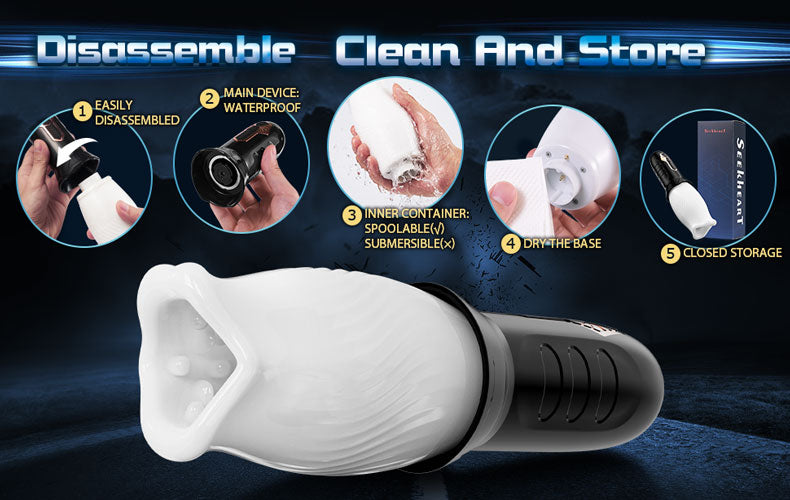 Features:
Inheriting all the great features of a masturbation cup, the new clear cover lets you see how your penis is being massaged!


More tighter, 2.99" insertable depthwith 106 dense stimulus inside, fully wrapping and wakeup your dick.


Kneadable sleeves ensure every man gets the ideal angle and pressure to please himself.


Outfit with 5 rotations and 10 vibrations, find your favorite lover.


Metal buttons with indicator strips are clearer and easier to operate.
Description:
TORNADO, the best seller masturbation cup on our website, definitely leaves a deep impression on you! And this one won't let you down! Inheriting excellent functions, the newly transparent sleeve allows you to fully observe your penis insertion and the enjoying process. The mouth-like entry and extended sleeve are designed to realistically mimic oral sex by comfortably wrapping your entire glans and penis. The stretchable and elastic sleeve allows you to squeeze or twist until you find the sensation that works best for you! When your dick is inserted, the 106 kinds of stimuli inside are squirming along with the friction, and you start to feel the omen of orgasm! Press the function key, 10 vibration modes and 5-speed rotation can be switched on demand, the dense pellets constantly rub against your sensitive parts, especially the massage of the glans makes your desire continue to rise until it explodes!
It's not just what you feel, it's the great work that you can visually see!
The base is equipped with a handle that is easier to hold and use, expanding your brother's reach. And the detachable design between the handle and the liner is for easy cleaning. After rinsing and wiping, it is recommended to store in the box to keep the product clean and your health.
Specification:
Size: 2.17*2.75*9.45"
Insertable length: 2.99"
Weight: 0.9lb
Material: ABS+silicone
Package included:
1*masturbation cup
1*manual
1*charging cable
Customer Reviews
08/31/2022
Ant

United States
08/19/2022
Dan A.

United States
Good, but I'd save for something better
The good: - Works if you need something simple and quick to use - Easy to disassemble and clean - Soft material - The vibration was uncomfortable at first but it feels better with better lube The bad: - Too shallow - The battery life could be better - Slow charging - Thrusting into it is not a good idea even if it feels like you can. It left me stinging on multiple occasions If you just want something cheap that gets the job done you can buy this one. But you're better off saving for something that can do a bit more.
08/10/2022
Meh

United States
Works great
The vibration and spinning combinations work well and the battery life is excellent.
08/08/2022
Timothy B.

United States
Great toy
I really enjoyed the toy. Very stimulating
07/18/2022
Harold F.

United States
Lloyd
Very nice and very comfortable to use
内容3
内容4