Features:
Specially formulated for sex toys play, it's thicker and longer-lasting than average lube.
Enhances the ease and comfort of sex without feeling heavy and sticky.
Hypoallergenic and safe water-based lube can be used in penile, vaginal, and anal sex while still being toy compatible.
The ergonomic nozzle allows a deeper, neater, and easier lubrication.
Description:
The AcmeJoy anal lube, which is made from natural ingredients, is ideal for easing the discomfort and unwanted friction associate with anal play. Sex especially anal sex requires a special lube no matter what level of experience you are. Therewith, the most notable distinction between Acmejoy anal lube and other average water-based lube is - exactly - the density. It is specially formulated to be thicker and longer-lasting which can make your play safer more pleasurable! Moreover, it is also compatible with toys and condoms. And the tapered nozzle is meant to lubricate the hard-to-reach area with minimal mess.
Specification:
Net content: 8.5fl oz/240ml
Size: 6.85 x 1.96''
Medium: water
Package included:
1 x anal lubricant
Customer Reviews
you did not send my order
you owe me money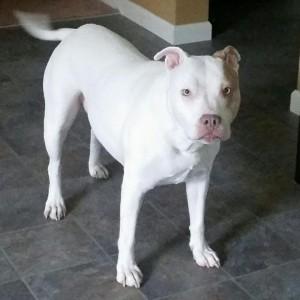 JM
08/05/2022
Jean M.

United States
Good for anal
Works well for anal sex - very slippery
12/29/2021
gr

United States
Slippery and effective
Well.....glad you asked how I like this. We're a couple of a certain age. We like to get down to business and we like to do business frequently. Make it part of your routine and it will really make things come to life. This stuff is a great deal, works as advertised, and according to one person I know, tastes just fine.
12/22/2021
AMJ

United States
My go-to
This product is perfect for me. It's water based, so it's light, fragrance free, and void of a lot of harsh chemicals. My partner and I both have sensitive skin and don't like sticky products that leaves a residue. This one goes on light, feels natural, and lasts a good while. You don't need a lot; a little goes a long way.
12/22/2021
Paolo

United States
Great Stuff!
I'm not fond of buying lubes because they tend to dry too fast for my liking. But this one has lasted longer than most other lubes I've tried. So far, I've only used on myself and some sex toys and it has worked perfectly. There's no smell and I had no issue with it's taste upon initial testing. I'm likely going to buy more when I run out because it's been the best lube experience I've had in quite a few years.
内容3
内容4