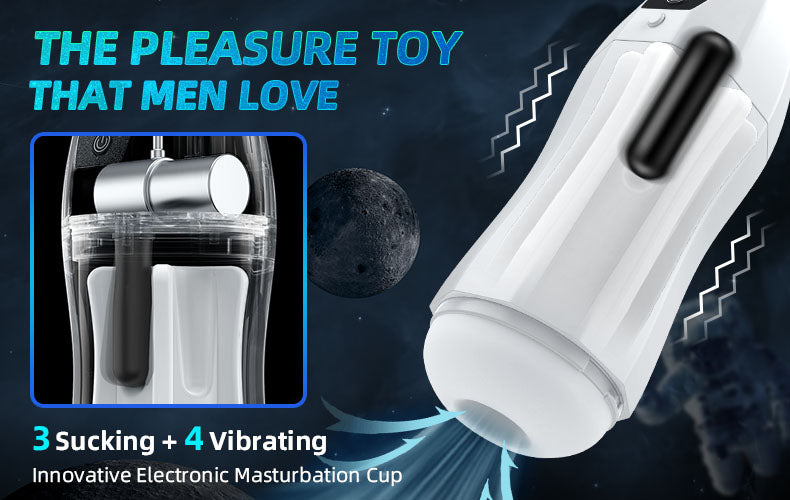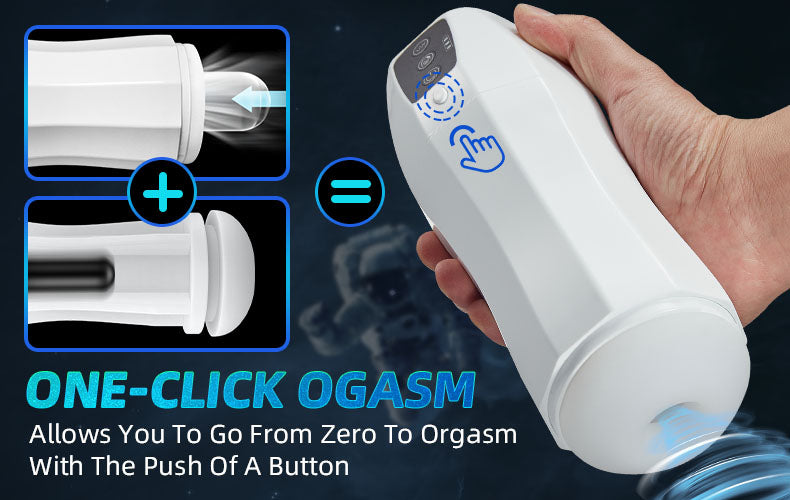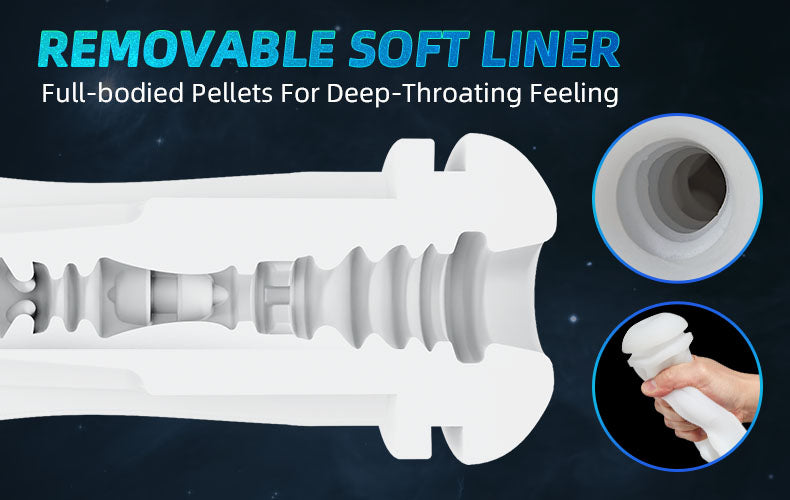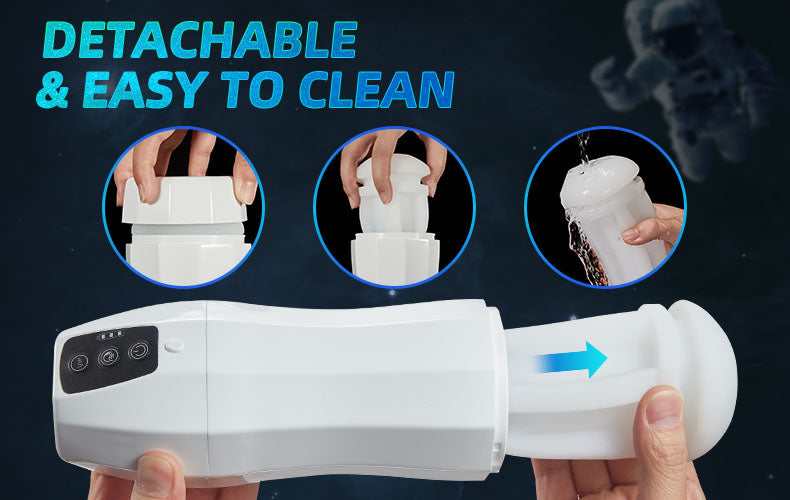 Features:
3 powerful sucking brings you real oral sex fun.
Realistic swallowing stimulation make you feel the perfect deep throat wrap.
4 automatic vibrating modes for varied sensations.
One-click climax makes you feel the strongest sense of vibration and suction.
Detachable sleeve, easy to clean.
USB charging for anywhere.


Descriptions:
This male masturbator cup has a powerful vacuum suction pump that simulates real swallowing is the latest orgasmically innovative masturbation cup. Its powerful motor has 3 suction modes and 4 vibration modes for you to experiment with. The suction and vibration modes can be freely combined, so you can mix and match functions however you like, and command it to serve you faithfully! When you press the One-Click Orgasm, the vibration and suction will have the maximum frequency combination. When you press the Exhaust Button, all the air in the cup will be exhausted, and the inner sleeve will shrink and squeeze your penis, bringing addictive levels of overstimulation!
Please note: Use lubrication for best results.

Specification:
Size: 8.58*3.27*3.14"

Net weight: 1.25 lbs
Material: TPE+ABS

 Package included:

1*masturbation cup
1*charging cable
1*manual
QUESTIONS & ANSWERS
Have a Question?
Be the first to ask a question about this.
Ask a Question
Customer Reviews
05/15/2022
John F.

United States
Some issues!
It works when it turns on. It doesn't turn on right away! You have to continually press the start button several times before it comes on. Not good!
05/13/2022
Victor

United States
Just Buy It!
The inner sleeve is very soft, the suction is powerful enough. I am highly recommend this product because of the 4 automatic vibrating modes for varied sensations. It is amazing! This item is very easy to clean, only need to detach the sleeve and rinse it, it is more health and safety. Just have a try!
05/10/2022
Slutkiller

China
It felt fantastic!
Any guy should enjoy this wonderful hole for his cock.
04/01/2022
Coward

United States
SNOWFLAKE Sucking Vibrating Blowjob Masturbator
I bought this for my husband and have a little fun when I am not at work. I can tell you that the toy is well made by inspecting the product in person. The main casing is opened, and the soft silicone sleeve can be easily removed and cleaned. As soon as I turned on the suction, I stuck my fingers inside, and could feel the "wall" tightly surrounding my fingers. Not very tight, but strong enough to notice that the vibration and suction functions are a good contact. After we lubricated with a water-based lubricant (Never use silicone on silicone toys), my husband slipped his masculinity into his sleeve, and his reaction was priceless. He has a real fleshlight, saying that petting is boring, but this thing is a small BJ machine! No need to stroke, just slide your penis in and let the machine serve you until it's done. There are multiple settings for vibration and suction, which will not disappoint. It is easy to clean up, and the sleeves are strong enough to be turned over and washed with mild soap and water. Some diluted rubbing alcohol may be thrown there to prevent bacterial growth. Make sure to dry completely before storing. The shell itself can be cleaned, but first remove the sponge to clean the shell by turning on the suction and allowing it to draw water into the sponge compartment. Overall, this is a great device when you need to give yourself some quick love.
04/01/2022
Kelinton

United States
exxxxxtremely well!
I was surprised how well this thing worked. A lot of different settings that took a sec to figure out.(I advise you read the directions) but after you do this thing works exxxxxtremely well....Looking inside you can see why it works so well. Inside there's different textures working together. I really like the charging cords which is magnetic and easy to charge. Would definitely recommend to to anyone.
内容3
内容4